Especially for Students!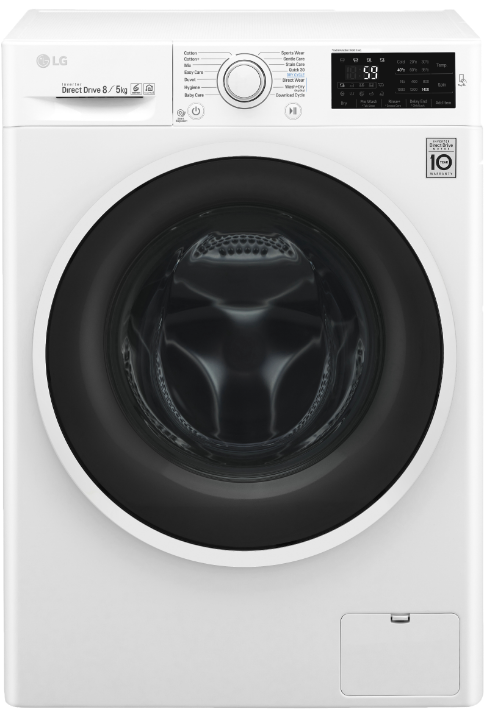 As a student living in a room, you are probably not very well off financially. Investing in a washing machine, dishwasher, refrigerator and the like is not an option. We offer the solution: rent a washing machine, dryer, dishwasher or refrigerator with your housemates for a large amount per month!
Check out the details!
Prices starting from
€ 7,99
for washing machines
We have everything you need!
White goods rental: The cheapest solution for every student
We think along with students and offer a rental service where students can rent white goods, plus extensive service! Welcome to White goods rental. The rental company that can solve a lot of hassle with appliances for you. Because as a student living in a room, it is quite expensive to buy a device such as a refrigerator, stove, dishwasher, washing machine or dryer, and you don't have to! At White goods rental you can rent white goods and other appliances. For a small amount per month you can already use those very expensive devices. And we can guarantee that we are the cheapest!
White goods rental: more than 30 years of experience!
We are not just any company, we have 30 years of experience in renting out white goods. For 30 years we have been able to shape our service into what it is today: fast, cheap, customer-oriented and very flexible. Do you want to rent a new white goods appliance from a top brand such as AEG, Bauknecht, Miele, Bosch and other well-known brands? We will deliver it to your home in no time, so no hassle with renting carts, finding a driver and a good car with a tow bar. Do you want to rent white goods but are you afraid of being stuck with a strangling contract? Thar does not have to! As soon as you leave the house, you can easily pass on your contract to a (new) roommate, or we will collect the device from your home. So you don't have to enter into a long-term agreement with us, because we also know that there is a good chance that your future is still uncertain. Is something broken? Contact us and we will send a technician to fix the malfunction within 3 working days.
Groningen Main Office

Cuxhavenweg 5b

9723 JK Groningen

T: 085-0711071

Chamber of Commerce: 54990289 in Groningen
VAT: NL807501001B01
Location Klaaswaal

Borgweg 29
9914 PC Zeerijp

T: 085-0711071